Tunisia Passes Historic Constitution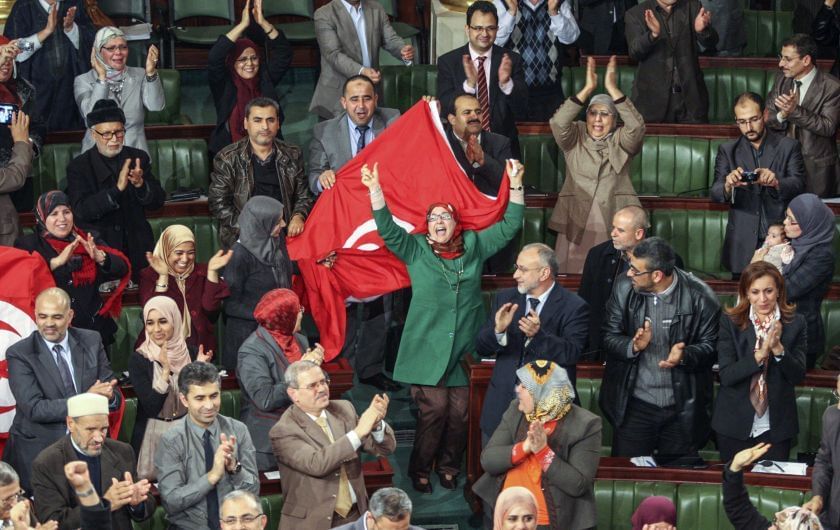 Tunisia, a small nation bordering Algeria and Libya, passed a historic new constitution under Tunisia's National Constituent Assembly. This was the first time in the entire history of the Arab world that "…ordinary citizens of an Arab society agreed on the substance of their constitution through a consultative process that achieved a credible national consensus after significant debate and compromise," according to a report by The Daily Star: Lebanon.
This was the first time that an Arab country was able to draw up its own constitution and to do so with legitimacy after the revolution against its autocratic President Zine El Abidine Ben Ali in 2011, and the "Law of the Tunisian State" which has been in force since 1861.
The document notes: "Tunisia is a free, independent and sovereign state, Islam is her religion, Arabic her language and a republic her regime…Tunisia is a state of civil character, based on citizenship, the will of the people and the primacy of law."
Space has been carefully left for citizens who are neither Arab nor Muslim, while also affirming its Arab-Islamic majority and blurring the relationship between religion and law.
Guaranteed equality between men and women, a constitutional mandate for environmental protection, declaration that healthcare is a human right, with preventative care and treatment for every citizen, democracy with civil laws that respects freedom of religion, and an established right to due process and protection from torture are just some of the amazing things that were written up in the new constitution by the brave representatives who now hold power in the country.
The small nation has endured terrorist attacks and assassinations over its years, and since 2011, has been working on its new democratic government. This new constitution represents the product of understanding, bravery, and an interest in human rights as well as the people who make up Tunisia.