Olympic Games Recap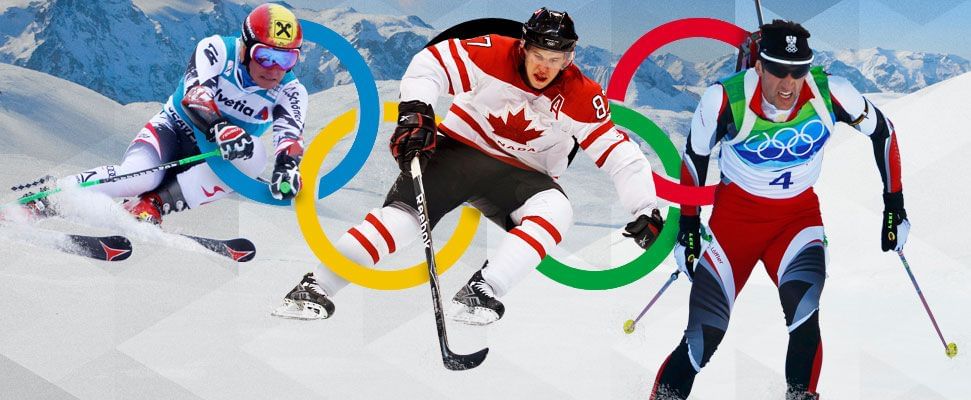 The Olympics come and go every two years, alternating winter and summer games. This year, the Winter Games were held in the city of Sochi, Russia, located on the Eastern side of the Black Sea. This was the first time the Russian Federation has hosted the event since it was known as the Soviet Union in the 1980 Summer Olympics. They opened on February 6th, and ran through February 23rd, both ceremonies showing brilliant displays of lights, pyrotechnics, and giant 3-D animations.
This year, there were six new events added to the bill. They were: men's and women's ski halfpipe, women's ski jumping, biathlon mixed relay, figure skating team, and luge team relay. This was a large increase, considering only one event was added to the 2010 Olympics in Vancouver, Canada.
USA struck first in the medal department with Sage Kotsenburg winning gold in men's snowboard slopestyle, that being the only olympic event that he competed in. Also on the topic of snowboarding, X Games and Olympic superstar Shaun White dropped out of the slopestyle to focus on halfpipe, in which he proceeded to come in 4th place. There were many other snowboarding events, including halfpipe, parallel giant slalom, parallel slalom, and snowboard cross. The United States won the most medals with 3 gold and 2 bronze. Canada ran the games when it came to both men's and women's hockey, winning gold in both events. In women's, they beat America, who won silver. In men's, they beat America to enter the gold medal game versus Sweden, sending America to the bronze medal game, in which they subsequently lost to Finland.
Curling was the sport with the second most events in the games, only second to speed skating. Canada came up big and swept the competition in both men's and women's, winning gold over Great Britain and Sweden, respectively.
One of the more dangerous, and short, events Olympic skeleton, USA won two medals, but no gold. In women's, Noelle Pikus-Pace took silver home, while Matthew Antoine took bronze in the men's event.
In the biathlon, which is a combination of skiing (ranging from 6km to 20km) and shooting, Norway took six medals, consisting of three gold, one silver, and two bronze. Despite having ten athletes competing, America was unable to get any medals in this event.
The biggest male breadwinner to come home from the Olympic games was Russian Victor An, who won three gold and one bronze in the short track for speed-skating. There were a couple of women to win three gold medals as well, but the big winner for females would have to be Ireen Wust from the Netherlands, who, similarly to An, competed in speed skating events, and brought two gold and three silver.
Overall, Russia kept the most medals in their home country, with 13 gold, 11 silver, and 9 bronze, for a total of 33 medals. Norway came in second with 26 medals: 11 gold, 5 silver, and 10 bronze. Canada, the big winner in 2010, would receive a bronze medal, if they gave out medals for winning medals. They totaled 25, with 10 gold and silver each, and 5 bronze medals. Although the United States won more total medals than Canada and Norway (26), their placement was brought down to fourth because they had only won 9 gold.