Mayor de Blasio Passes Community Safety Act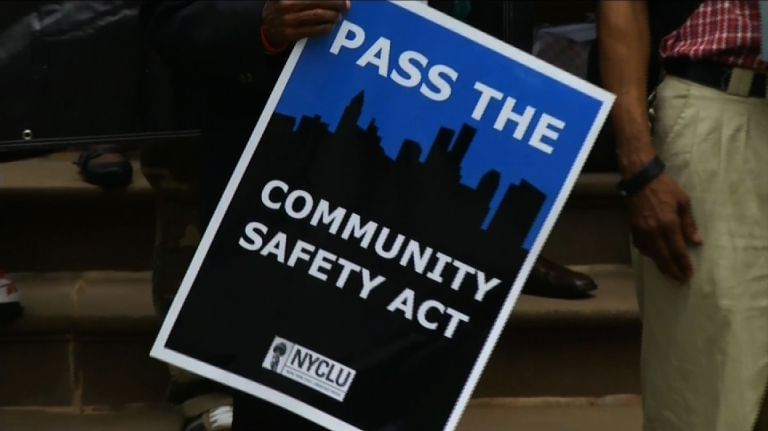 New York City Mayor Bill de Blasio has dropped the lawsuit against the Community Safety Act that was filed under former New York City Mayor Mike Bloomberg. Bloomberg had vetoed several provisions of the bill and even said he would use his own wealth to key council members not to override him.
Hazel N.Dukes, President of the NAACP New York State Conference said, " This is a victory for the people of New York City and confirmation of Mayor de Blasio's commitment to end racial profiling by the NYPD".
With this act, "stop and frisk" will be a thing of the past, and provide any individual that feels they have been subject to any type of profiling may it be racial or otherwise to step forward and bring discrimination claims against the New York Police Department as the Office of The Inspector General will now act as a watchdog over the NYPD.
"The NAACP commends Mayor de Blasio for dropping the lawsuit against the racial bill of the Community Safety Act and fulfilling his campaign promise to help end racial profiling and stop and frisk abuses in New York," said Dr. Niaz Kasravi, NAACP National Criminal Justice Director.
The Community Safety Act is aimed at ending discriminatory policing and bringing real accountability to the NYPD. This bill would expand from discrimination from not only race, ethnicity, religion and national origin but also also age, gender, gender identity or expression, sexual orientation, immigration status, disability and housing status. New York residents would be able to bring intentional discrimination claims and/or disparate impact claims, though not for monetary damages.