Yankees Poised for Success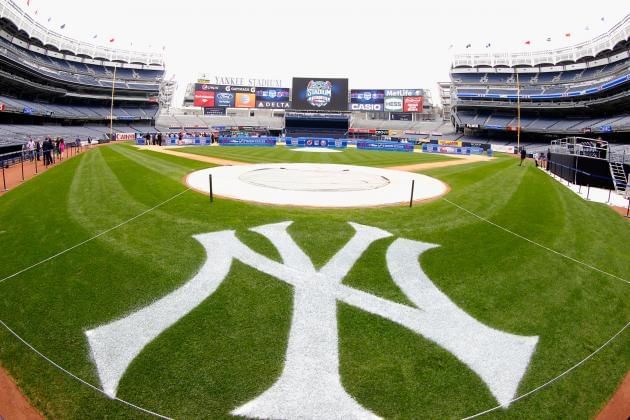 Consecutive seasons of missing the playoffs is something that has not happened in 20 years for the New York Yankees, and they have done everything in their power to prevent such a thing of repeating itself during the busy offseason.
This off season is highly reminiscent of the last time the Yankees missed the postseason in 2008, the off season which saw them acquire Mark Teixeira, AJ Burnett, and CC Sabathia. In one offseason and three acquisitions, the Yankees spent $423 million and went on to win the 2009 World Series.
The Yankees look to repeat that magic, spending an even greater $471 million this offseason acquiring the likes of Jacoby Ellsbury, Carlos Beltran, Brian McCann, and the promising overseas import Masahiro Tanaka - who signed the 5th largest contract for a Major League pitcher in history (7 Years $155 million 4th year opt out.)
It almost came from a place of necessity, after losing their best position player in Robinson Cano, who decided to take his talents to the Seattle Mariners. Other factors include the retirement of the greatest closer of all time in Mariano Rivera, Derek Jeter's deteriorating health and planned retirement after 2014, and the PED cloud that hovers over the indefinitely suspended Alex Rodriguez.
With so much uncertainty going in to the 2014 season, the Yankees plans to cut the budget down to the threshold of $189 million had to be discarded and acquisitions needed to be made. They did just that, as plenty has been done in coping with these ordeals, and it has set the team up to be one of the top competitors in the league.
Barring the question marks with the bullpen and infield, many of the teams concerns have been remedied. Ellsbury and Beltran fill outfield needs, Brian McCann brings much needed offense and leadership to the backstop, and Masahiro Tanaka, the 25 year old Japanese righty who is off of a 24-0.
The season's right around the corner, and if this season is anything like 2009, The Bronx Bombers might be looking at championship number 28.