Walking Through the Halls of the Grand Budapest Hotel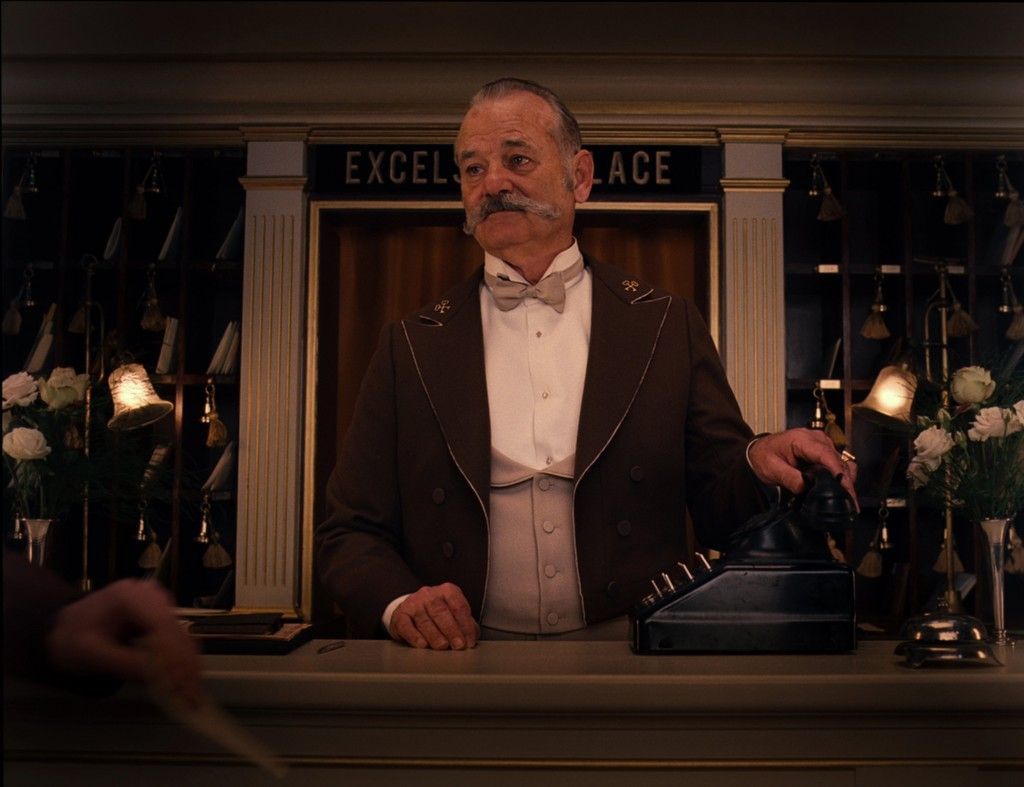 There have been few movies in the past five years that have really honored the essence of the 7th Art. Too many films have recurred to mindless violence, sex, or special effects, but in the case of "The Grand Budapest Hotel," director Wes Anderson provides us with a visually magical piece of his imagination. Inspired by the works of Stefan Zweig, Anderson invents a surreal, at times even cartoon-like, majestic hotel high in the mountains of the imaginary Republic of Zubrowka, which serves as a base for a series of narratives of the same story, told by different characters at different time periods, all linked through the hotel.
The film (for the most part) revolves around the dark but comedic misadventures of Monsieur Gustave H. (Ralph Fiennes), a legendary concierge at the Budapest who befriends Zero Moustafa (Tony Revolori), an apprentice lobby boy. Their friendship and trust changes both of their fates and the destiny of the hotel, defying the corrosive effects of time, the destructive phantom of war and even the intoxicating temptations of greed.
The story changes between time periods depending on which character is recounting the story, but it is hard to tell which real-life time periods are being displayed, since the film has a signature Andersonian atmosphere to it, a fantastical, almost dream-like utopian texture which displays impeccable surfaces and sharp dressing. However, it seems to me that the movie shifts from present-day, to the 90s, to the 70s and finally to the 40s, judging by the props and the scenery, and the briefly-mentioned international problems going on during those times. Delightful were the sudden and rapid appearances by Academy Award-winning actors, to the caliber of Adrien Brody, Jude Law, Willem Dafoe, Jeff Goldblum, Bill Murray, Tilda Swinton, Tom Wilkinson, Owen Wilson amongst others. Each appearance was a delight, adding substance to the film and an almost nostalgic feeling, not to mention the incredible acting provided by each.
Although most of the actors gave brilliant performances, the film was completely taken over by Ralph Fiennes, who portrayed M. Gustave H., a fast-talking, lovable yet at times despicable character with commendable grace, who stole every scene and captivated the audience with ease and charm.
"The Grand Budapest Hotel" is like a tart, complemented with bright color palettes, drama, action, humor and surrealism which the film industry has lacked in recent years. It will surely be one of the best movies of 2014, and hopefully it continues to enchant audiences like it has enchanted me.. The Torch gives "The Grand Budapest Hotel" an A.