Walter Unanimously Appointed as New BCC President
By: Anthony Sganga, Editor-in-Chief
In an unanimous vote at the August 7 Board of Trustees meeting, Dr. B. Kaye Walter was appointed as the seventh president of Bergen Community College.
The meeting, held in Tec-128, went directly into executive session, where Walter's nomination was discussed.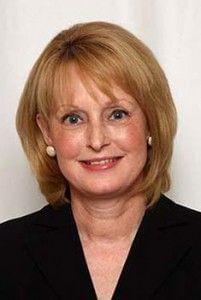 The process of hiring a new president began in March with the foundation of a 16 member search committee that included faculty, administrators and County Executive Kathleen Donovan. The search was narrowed down to two finalists, Dr. Ronald C. Heacock and Dr. Walter. After being narrowed down, both candidates visited the college in late June to hold public sessions. Through the sessions, members of the college were able to interact and learn about the two finalists. Although both candidates were seriously considered, through deliberation, the members of the board felt Walter was the better fit for the college, having experience dealing with a large volume community college.
Dr. Walter has more than 15 years of experience with senior administrative positions in higher education, including positions at Kansas City Kansas Community College, Valencia Community College and as Chancellor of Ivy-Tech - Central Indiana Region.
The hiring of Walter will hopefully put an end to the tumultuous 12 months the college has experienced, which included the ousting of Dr. Jeremiah Ryan and the decision not to renew Interim President Jose A. Adames.
With Walter, the college hopes to build what is described by Board Chairman E. Carter Corriston, a "progressive future."